The idea of "Veganism", realized recently in modern society, can be traced to quite ancient times. It was coined in 1944 by a group that eventually formed the Vegan Society, and refers to "avoiding any kinds of food items that included anything related to animals." The term was formed by combining the first and last parts of the word "Vegetarian". This means no consumption of eggs, dairy products, or meat of any kind.
So, as a Vegan, there aren't many options for you to ponder upon. Additionally, if you're looking at options for your cheat day, the list becomes even shorter. But, we have compiled the best options that you can try out.
Here are some of the top-rated Vegan Cheat meal options, which I'm sure you would like to take a look at:-
1. Rainbow Grilled Cheese Sandwich: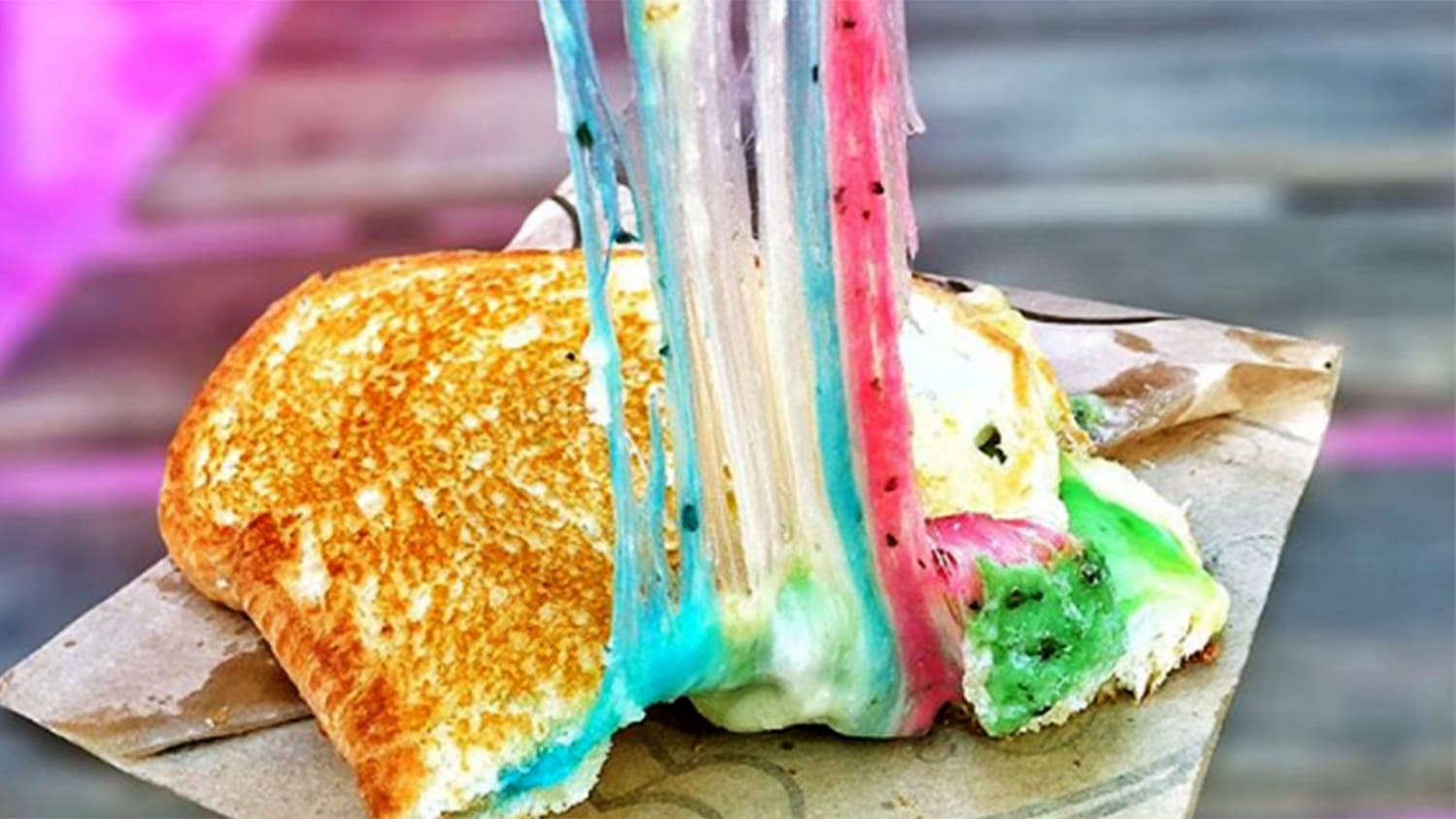 Who doesn't love a grilled cheese sandwich? We love toasted sandwiches, then why not make a rainbow grilled cheese sandwich! You can bet that every child (and secretly adults as well), will be super enticed with this rainbow sandwich.
And as it turns out, it is not at all difficult to make the sandwiches. The main ingredients include grated cheese, white bread, and some food coloring. In conclusion, it can prove to be a great meal for a birthday or as a super colorful breakfast or lunch!
2. Vegan Red Velvet Chocolate Lava Cake:
Mmm.. chocolate lava cake! Yummy, right? I'm sure you're going to love the vegan version!
It's gooey, melty, full of rich dark chocolate, and usually the crown jewel of any dessert menu. I mean, who doesn't want to take a giant spoonful of a cake that oozes delicious smooth chocolate?
Well, if you're looking for the perfect dessert to complement your long-awaited cheat day, then there is no better option, even for a vegan menu! No eggs, or dairy, just the pure essence of that scintillating dark chocolate! Furthermore, it won't even take that much time to make them, just around 30 minutes to put a smile on all your loved one's faces.
3. Vegan Burger: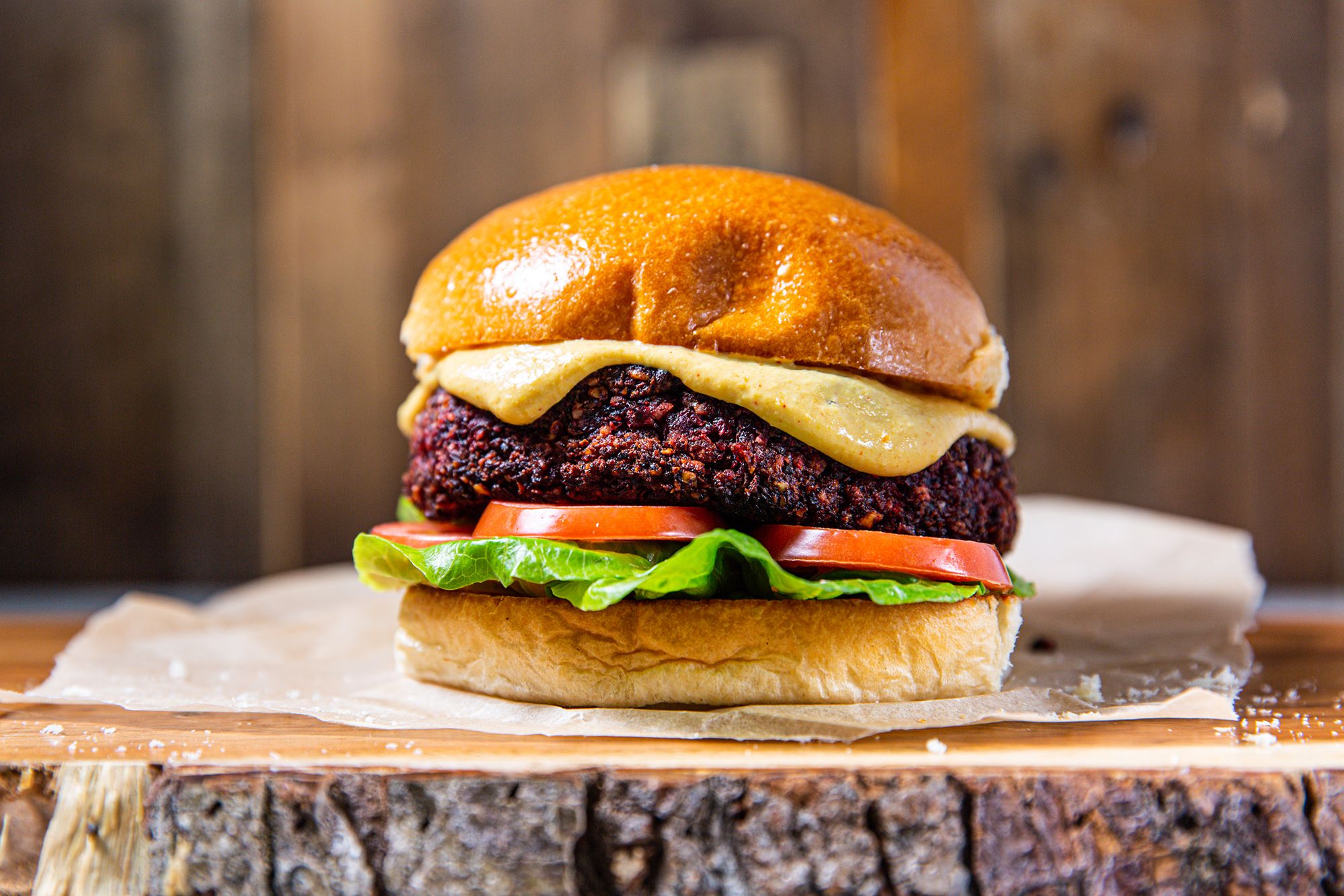 Grillable, flavorful, and extremely satisfying, this is a burger that vegans and non-vegans alike will enjoy! When it comes to making enticing vegan burger patties, a range of ingredients can be used, such as mushrooms, beans and legumes, tofu, and seitan to create the base.
They are surely going to make your stomach rumble with joy and once you take a bite, the trip across the various continents through the richness of flavours and textures is something you will cherish for a very, very long time!
So what are you waiting for? Take a bite and I'm sure the next time you will be sharing the same vibe!
4. French Fry Corn Dog:
The French Fry Corn Dog is another one of the unique dishes that all vegans can definitely put on their favorites list. Owing to its origins in Korea, it is a very popular street food with a unique little twist to the traditional hot dog.
It has many variations to it, but essentially it can be summarised as a hot dog wrapped in a yeast-based dough covered in floured diced potatoes, and then it is deep-fried and served with sugar, ketchup, mustard, and/or a sweet brown sauce.
This is definitely a go-to dish if you want to take a look at how this tangy twist helps satisfy your taste buds!
5. Avocado Mint Chocolate Chip Ice Cream: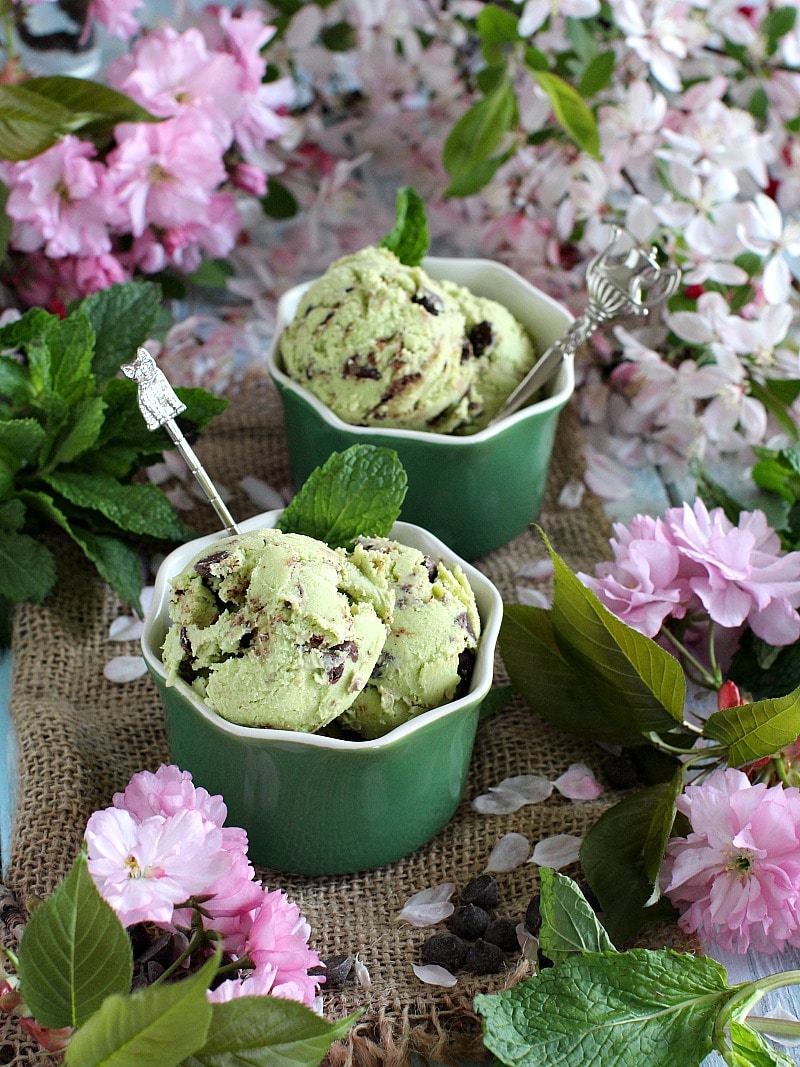 The Avocado Mint Chocolate Chip Ice Cream is made up of only six ingredients and doesn't require an ice cream maker! It's vegan and gluten-free.
Additionally, lucky for you, the avocados have a super mild flavor so the avocado ice cream will taste like the flavors and toppings you mix it with.
Some noteworthy toppings would be peppermint extract and chocolate chips for a mint chip variation but who knows what other options there are, the list is endless!
6. Vegan Philly Cheesesteak Sandwich:
An easy-to-make Vegan Philly Cheesesteak recipe is ridiculously delicious and makes a fun meal to share — or not! Packed with a punch of melty, gooey vegan cheese, a realistic but healthy homemade meat substitute, and some yummy veggies, this is a truly satisfying seitan sandwich recipe!
This dish might just be the finest meatless version of one of the most famous sandwiches on the planet. What's more, it tops the list for delicious comfort food and this satisfying vegan version is just as good, perhaps even better!
7. Macaroni And Cheese Casserole: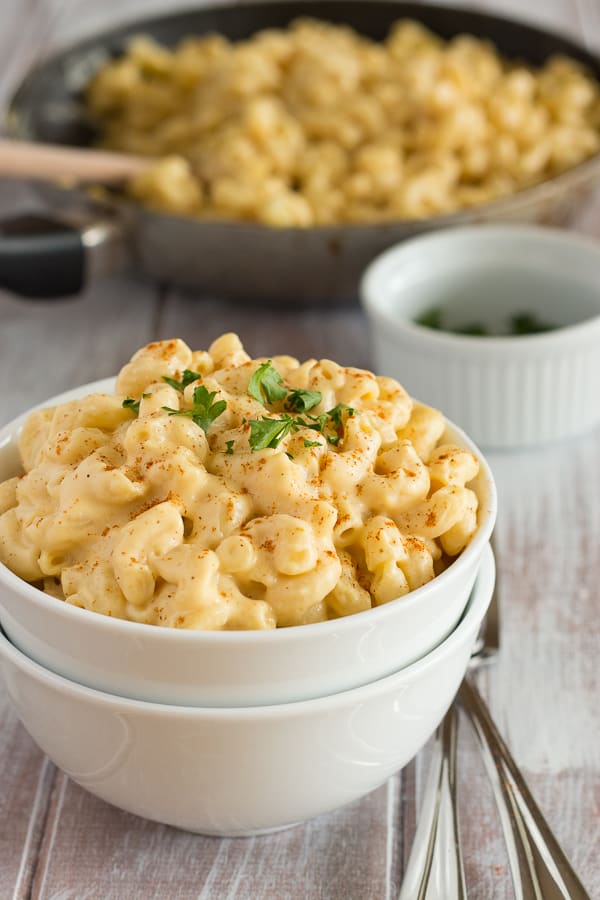 Well, Well, Well!
The classic vegan mac and cheese are ultra cheesy, saucy, and creamy. Additionally, topped with breadcrumbs and baked until golden brown and crispy. Ooh… Seriously satisfying, if I say so myself! This version of the baked vegan mac and cheese is everything you want a mac and cheese to be. Oh, la la!
This is just the tip of the iceberg, and I'm quite sure you're already a bit hungry reading about all this delicious food!
I hope this helped to satisfy your "visual" hunger, so to say. If you want to know more about such delicious food, you can take a look at one of our latest blogs 7 new snack recipe ideas that will keep you satisfied.
Hope to see you again, Cheers!