Hey there, Readers! A warm welcome to our new visitors and a big thanks to our loyal feedreaders. Today I'm going to introduce you to one of the famous comedians Trevor Noah. If you follow comedy like me you probably know him but if you don't then don't worry that's what we are here for. Have you experienced that feeling when you want to watch something exciting and interesting but don't want to watch a movie? Or you don't want to watch a 2-3 hour show or a long series, I feel that a lot. Well, stand-up comedy is the best option to cope with that situation because who doesn't want a good chuckle. A 10-12 min stand-up video and you're all set to handle the rest of the day.
There are many short Indian stand-up comedy videos on youtube or amazon prime. But for a guy like me who follows stand-up too much, they just aren't enough. I have already outgrown the stand-up videos on Youtube twice (yeah I watch a lot!). I could recite all those jokes anytime like they were at the tip of my tongue. So then I started looking out of India and I'm amused that there is so much good stuff out there. And that's why we bring you some of Trevor Noah's best stand-up Specials which will take you to a new level of comedy. But before we move forward I want to give you a warning.
Warning: The following shows are filled with extreme Laughter and Fun. Watch at your own risk. Doctor recommended, as you might end up hurting your ribs and stomach (don't be like Chrysippus)
I got you there right! ( haha). You actually thought there would a real warning, Why you wanna freak things on freak things? (you will get this if you watched Trevor's youtube videos)
Check out some of Trevor Noah's hysterical stand-up shows :
IMDB- 7.3/10
Running Time- 1hr 7 min
Where to watch- Netflix
In this Netflix Special, Trevor did a show in front of New Yorkers and it is one of my best stand-up shows. Trevor talks about a lot of situations going all around the world and did what he's best at, cracking people's ribs (not literally if you get the joke). He did jokes on his visit to New York, how he gets to know New Yorkers trust traffic lights with their life ("Yeah We've Got The Light!" it was too hilarious man!). Then he talks about his visit to Scotland and awkward was it for him to be the only black person there. And then when he connects his story with the rumor of Idris Elba as James Bond, the audience loses it! (You can hear the loud noise of the audience begging him to give them a break to breathe).
By now he has made the audience realized his potential and now he's all in the form. And the next thing you know he's ready to showcase his other talent and my favorite- "The Accents". Next, he talks about Britain, Brexit, immigration, and colonization. His set on how the British would have taken over India is one of my favorites. It feels so relatable not just because I'm Indian but because of the way he expresses it. Now he talks about different accents and how the Russian accent is frightening but the language isn't. And let me tell you guys this particular joke is the best one for me, I have watched this specific joke a hundred times on Youtube. I just love how this guy can speak so fluently in so many different accents and it's so mesmerizing. In the final note, he recreated what could have happened when Barack Obama met Nelson Mandela and how he got his husky deep voice.
IMDB- 7.3/10
Running Time- 1 hr 3 min
Where to watch- Netflix
Trevor continues to get fame and people loved him because why not? So he came up with another Netflix Special. This time the show was organized in Los Angeles and continues to impress people with his charm and talent. Trevor came with a different approach for this show instead of his previous special where he talked about the outside world. This time he talked about all the things he experienced when he shifted to America. He started with the racism he faced in America and made it humorous with his jolly face. His tale about having Tacos for the first time is so hilarious and slapstick that it will ruin your moment every time you have tacos.
His sets on the Trap Songs and Immigrants of America were also good. But the amusing story of his trip to Bali to get "Authentic Balinese Experience" is off the walls. Okay, a spoiler for you look for the phrase "Snakes" in his set (I'm gonna use this story somewhere in my life to impress someone or to make them laugh, Yeah Judge Me!). But before his set on Bali, he also spoke about his interview with Barack Obama and how stupid of him to ask the president of America if he has AIDS (now I bet you're all intrigued to hear it).
IMDB- 6.1/10
Running Time- 1 hr 38 min
Where to watch- Youtube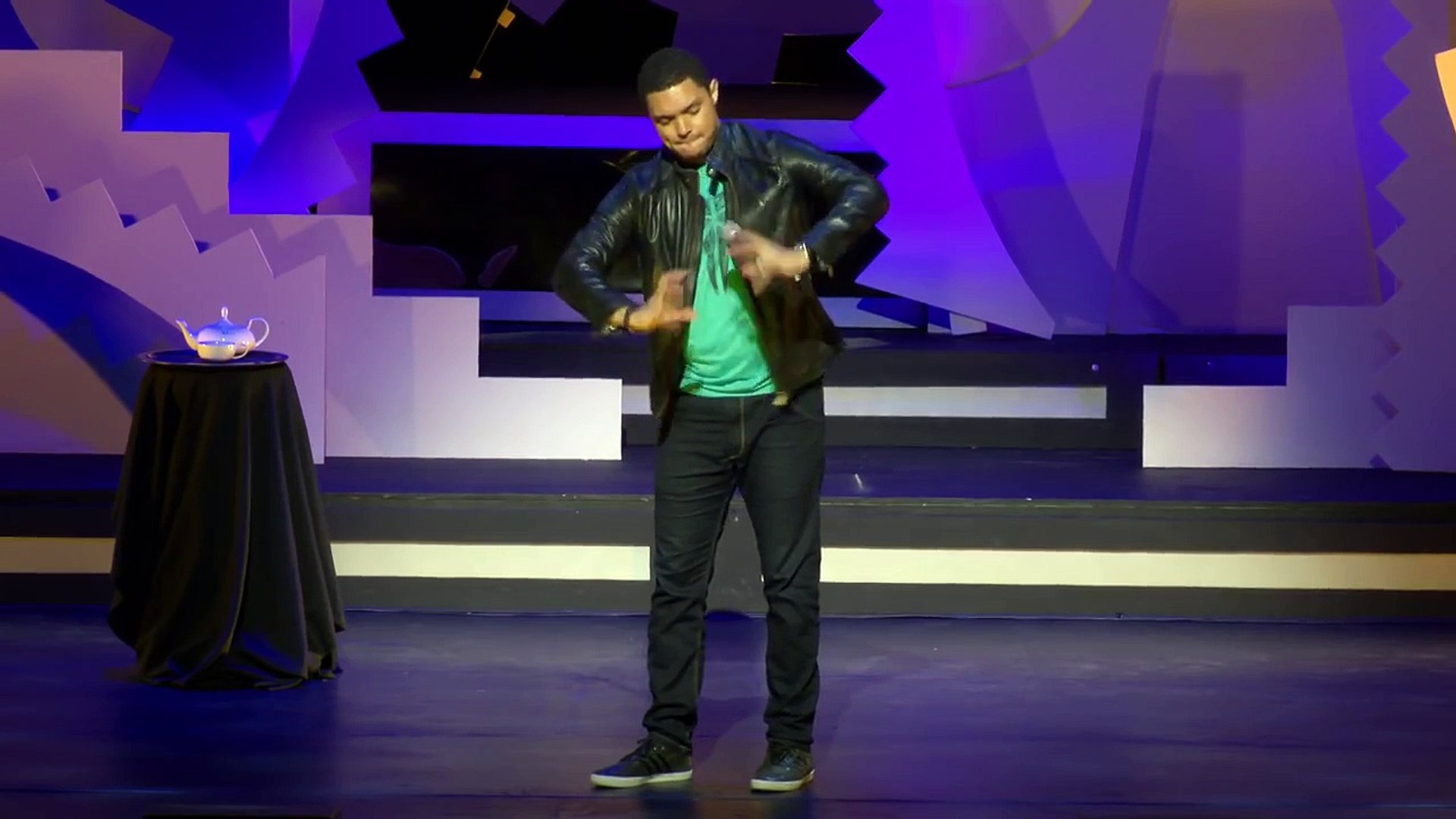 This is another stand-up show by Trevor Noah. Unfortunately, it's not available on any online platform. But Trevor has uploaded many of his videos from this show on Youtube which you can watch till the whole show is available. For this show, Trevor decides to visit his birthplace so he went back to Johannesburg for this show. As the name indicates, Trevor talks about his country and its cultures. He starts with his trip to Zambia and why you shouldn't be gay in Zambia (it was a great set, highly recommend you to watch that video). Then he also describes the Zambian people's funny way to name their child and their obsession with Elevators (to get you on the same page-imagine encountering a man named Screwdriver, that'd be hilarious isn't it?). Right after Trevor brings up South Africa's National Team Bafana and South Africa's President Zuma. And that's another talent of Trevor even though you are completely unaware of any of these things he'll describe it so smoothly that you still get the joke. Later On, Trevor talks about the difference in protesting techniques between other people and South African peoples and I think that was lowkey a fact(Haha).
Adiós…
Well, that's my cue to leave and let you guys enjoy these shows. Trevor Noah is also the host of The Daily Show, a satirical news program on Comedy Central. Where he addresses international and political news in his own entertaining and funny way. The secret ingredient to Trevor's rise is his unique way to address any situation and his fantastic comic delivery. Not unlike other comedians, Trevor never use angriness to deliver any joke but uses politeness as his key to delivering satirical jokes. If you see him on stage he always looks like this polite, cute little guy.
Let us know in the comments which joke made your ribs hurt. And what's better than some flavorsome snacks to munch on while binging an amusing comic gig. We have some cool suggestions for you (Quick Advice: Don't think of having Tacos you might regret it, haha).
Best Vegan Options For Your Cheat Day
13 Best And Healthy midnight snacks for staying up late
Don't forget to visit our other intriguing blogs here.